"Seek Justice; Love Mercy; Walk Humbly with Your God" Micah 6:8
The Order of Servant Franciscans (OSF)
The history of the Anglican Communion is replete with devotion to Saints Francis & Clare. It has historically had Franciscan Orders, Societies, Fraternities, Missions, and lay members inspired by the lives, vision and deep devotion to Jesus as inspired by Sts. Francis & Clare. In that same historic spirit, the OSF seeks to serve, within the secular Franciscan charism, where others have not yet ministered.
Rev. Sr. Claudia Windal, OSF; Servant General (and Mid-West Provincial Minister). Rev. Fr. Dan Duval, OSF, Eastern Provincial Minister. Rev. Fr. Rick Romero, OSF, Assistant for the Western U.S. Rev. Fr. Chris Germain, OSF, Servant Vicar.
The OSF is a canonically independent Third Order Secular national fraternity. We consider ourselves to be a "little portion" within the historic worldwide Franciscan Family. In the OSF, the traditional Franciscan vow of poverty is expressed through a sense of poverty towards self and compassionate action towards others; chastity is expressed through purity of devotion to Jesus - our heavenly spouse; and obedience is expressed by demonstrating Jesus' message of peace and justice within our homes, neighborhoods, and nation. All of these vows are expressed out of obedience to Christ's command and the Sacred Scriptures to "love, for love is of God." Each Sister or Brother is commited to deepening their relationship of love with the Lord Jesus, Holy Mary, and all the Saints through the charism of Sts. Francis & Clare. This charism of devotion is best manifest through service to others.
Won't you join us as we join Sts. Clare & Francis to adore God with a pure heart?
"Let us desire nothing else,
let us wish for nothing else,
let nothing else please us
and cause us delight,
except our Creator and Redeemer, and Savior..."
(from the Rule of 1221, St. Francis)
"We adore you, Lord Jesus Christ, in all your churches in the whole world, and we bless you because through your holy cross you have redeemed the world." - the Testament
Prayer of St. Francis before the Crucifix
"Most High, Glorious God,
enlighten the darkness of my heart,
and give me correct faith,
sure hope and perfect charity,
with undeerstanding and knowledge, Lord,
so that I may fulfill your holy and true command,
Amen.
Please feel free to send an email to us (see link on the right). One of our Provincial Servants will be happy to get in touch with you!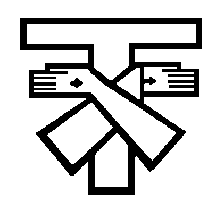 Franciscans International
While not officially related, the members of the OSF join with FI in our common mission to bring the peace and justice of Christ to the nations! Please visit FranciscansInternational.org to learn more about their international and NGO activities.
During the Feast of Saint Francis, FI stated in a letter: "Saint Francis speaks to all Catholics, non-Catholics and even non-Christians. During this time of the Transitus we are reminded of St. Francis and his many qualities of humility, love of all creation and of the poor. His love for Creator and creation was the cause and influence of many transformations that took place in his life time politically, socially and in the arts. We are the ambassadors of the good things Francis stood for: peace, poverty, tolerance, prayer, justice, respect, love and joy. " 'Start by doing what's necessary; then do what's possible; and suddenly you are doing the impossible.' "
Contact the OSF for more information at the email address below. You will be directed to the Provincial Minister closest to you. You may also send general email to ServantFranciscans@tifpecusa.faithweb.com at any time.
"We adore You, Lord Jesus Christ, in all Your churches in the whole world..." - St. Francis